By Ella Andrews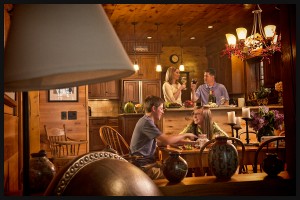 Great, you have just bought a cabin! Whether it comes with furniture or just the walls and empty space behind them, you need to consider what to keep and what to buy, in order to make it your special place. It needs to reflect your own personal interests and likes, but at the same time the place needs to hold a special character of its own. Do consider this when you start furnishing – you want it to be different from the typical home, a little stray from modern design but still inviting, comfortable and cozy.
Cabins should charm with the look of their interior and leave a lasting impression. To achieve this you do not have to follow any decoration expert advice, but rather just use your own wild imagination and work from there. So what can you do to furnish your cabin in a great way?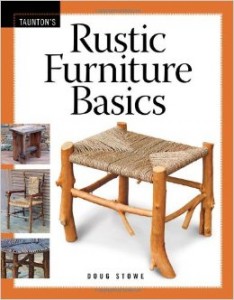 If you have the necessary skills and tools for the job (or alternatively you have a budget to spare), the best thing you can do is use your craftsmanship to create rustic furniture. It is one of the most original and interesting design options for a cabin. The main characteristic of rustic furniture is that it involves elements which directly associate with nature – curved wood, branches, cut logs and more. People agree that it is quite enchanting and nothing else can ever beat the unique style it brings to your interior. It would fit right in your cabin and give it the natural look most people so often desire.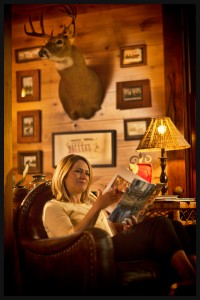 What is good about rustic furniture is that it can be complemented by pretty much any other style you can imagine. The natural look enhances and emphasizes modern style and turns out astonishing results. A feature of rustic furniture you should base your work on is that it creates a natural focal point in your room, where attention is usually drawn. Use additional elements to reinforce this and represent your interest.
One downside to rustic furniture is that it requires some do-it-yourself expertise and tools. Alternatively, there are furniture shops that deal with this type of interior. Many exhibit at the Lake Home & Cabin Shows.
Whatever you decide to include in your cabin, make sure it feels right for you, and gives you a warm welcome every time you step inside. This is important especially in case you use your cabin retreat as a getaway from the city. Keep the calm and comforting relaxed inside, and access it whenever you feel the need to. Design it with love, and it will return it tenfold.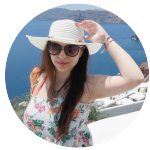 Ella Andrews is blogger and content writer who has great flair for decoration and interior design. She is always searching for new challenges and sources of inspiration. Read more helpful tips here.