Wild About Raptors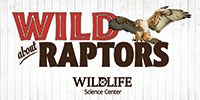 Presented by the Wildlife Science Center

There are few things more awe-inspiring than hearing a red-tailed hawk's shrill call as it rides the thermals over an open field, or watching an osprey dive into the water and ascend with a fish in its talons. Bird watching is a way of life at the lake home or cabin and now you can see a special selection of raptors – live and up-close at the "Wild About Raptors" feature at the Lake Home & Cabin Show. You'll learn about these fascinating and adaptable birds through expert naturalists from the Wildlife Science Center located in Columbus, Minnesota. And, don't miss a special raptor performance offered multiple times each day on the Cabin Life Stage.
Grilling Great Salads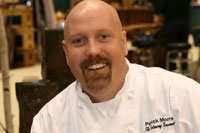 Presented by Chef Patrick Moore, the "Getaway Gourmet"

"Everything tastes better when it's cooked outdoors" -- and that even goes for summertime salads at the cabin! Join the Lake Home & Cabin Show's very own "Getaway Gourmet," Chef Patrick Moore from Brule, Wisconsin, as he demonstrates his "Grilling Great Salads" special cooking feature at the show.

Attendees will learn how to make Chef Pat's delicious salad recipes like Grilled Shrimp & Asparagus, Grilled Wedge with Blue Cheese Dressing and Southwest Grilled Chicken Salad with Chipotle Vinaigrette. These easy to prepare grilled salads will really sizzle at the cabin next summer! Don't miss the "Getaway Gourmet's" popular cooking demonstrations at the show this year -- samples will be served! Friday: 3, 5 & 7 p.m. Saturday: 11, 1 & 3 p.m. Sunday: noon & 2 p.m.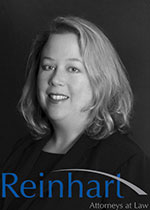 Keeping Your Cabin in the Family
Presented by Christine Rew Barden, Reinhart Boerner Van Deuren s.c..

The cabin is the setting for generations of shared family experiences and history. It holds a special place in the hearts of those who have vacationed and summered there since childhood. These strong emotional ties among family members can turn your idyllic vacation home into the perfect storm of sibling discord and family wars, if mom and dad are not careful in how they transfer this asset to the next generation. Join estate-planning attorney Christine Barden as she outlines these issues, and presents solutions for governance and maintenance of this most treasured family asset into the next generation.
You Have Questions, We Have Answers
Presented by the Wisconsin Lakes Partnership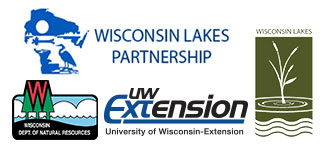 Wisconsin has an incredible team working for the continued well-being of its lakes. With 15,000-plus lakes in the state, no one entity can do the job alone. Beginning this year at the Madison Lake Home & Cabin Show attendees can get answers to all their lake questions by talking to the expert staff at the Wisconsin Lakes Partnership Special Feature, located in the back of the 300 aisle.

The Wisconsin Lakes Partnership brings science, education, and citizens together to empower people to work together to care for our lakes. The organization is comprised of three entities; the Department of Natural Resources (which supplies the technical expertise and regulatory authority), the UW-Extension Lakes Program (provides supporting educational materials and programs), and Wisconsin Lakes (mobilizing citizens to be advocates for lakes).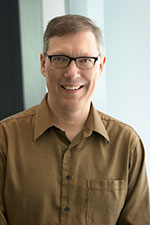 A Warm Welcome to the Show
Presented by accomplished pianist Neal Topliff

For as many years as the Lake Home & Cabin Shows have been around, Minnesota musician Neal Topliff has greeted every person coming through the entrance with his peaceful, soothing music. Every year, his original instrumental piano music touches our spirit and takes us into the show, and to places and memories we treasure most. Neal's music is what relaxing at the cabin was meant to be.
Be sure to say hi to Neal as you enter the Lake Home & Cabin Show this year and if you don't already have one of his CD's at the cabin he'll have them at the show available for purchase.

The Cabin Life Seminar Stage
Presented by Cabin Life Magazine

The Cabin Life Stage is the perfect setting for guests to enjoy unique and informational seminars, demonstrations and activities happening every hour.